Joyetech eGo Air Overview
The eGo Air is a light and compact pen style device designed for MTL vaping. Featuring USB-C fast charging it can be fully charged in 1 hour. It uses a 650mAh battery to power. To operate the device inhale into the mouthpiece and it will automatically activate the coil.
The top fill pod makes e-liquid refills easy. It can be done without removing the pod from the battery. Simply remove the silicone plug and insert the e-liquid. Then allow the coil to prime before using to avoid it burning. The pod is also designed to resist leaks making vaping mess free. The integrated coil also doesn't need to be swapped out. Just replace the pod with a fresh one. A small hole on the front of the kit allows for a tight draw. When used with 50/50 PG VG e-liquid it will deliver a dense flavour with every vape
Which Vapers Should Buy the Joyetech eGo Air?
The eGo Air Is a great starter kit for those who want a vaping experience as close to smoking as possible. The filter makes the experience similar to inhaling a cigarette. It can then be removed once the user is happy to move on to a standard 510 mouthpiece. The 1.0ohm integrated coil delivers a small amount of vapour which is great for MTL vapers. Paired with nic salt e-liquid the throat hit is smooth even at higher strengths. Plus, it gives a strong flavour and nicotine hit.
Joyetech eGo Air Highlights
650mAh battery

USB-C fast charging

1.0ohm coil

Top fill pod
Exclusive Joyetech UK eGo Air Bundle
When you buy the eGo AIO at Mystic Juice®, you not only get the full kit backed by our warranty, but you will also receive a FREE bottle of Mystic Juice® e-liquid. You can choose a 10ml vape juice from our Mystic Juice® MTL range all for the price of the kit.
This bundle is exclusive to Mystic Juice® and makes the eGo Air kit bundle the best value for money online.
---
Features
650mAh Battery
The eGo Air is powered by a 650mAh battery. This provides enough power for all day MTL vaping. However, once it runs out charge it up in 1 hour through USB-C fast charging.
Top Fill
The easy-to-use top fill system allows you to refill the pod with e-liquid without removing it from the kit. Plus, it also helps to avoid leakage for a mess free vape.
Mouthpiece Filter
Choose how you want to vape. This kit comes with a filter that fits to the mouthpiece for a tighter draw like smoking. However, the 510 drip tip gives a more traditional vape.
Auto Draw
No buttons or setting changes are needed. Simply inhale into the device and it will do the rest for you.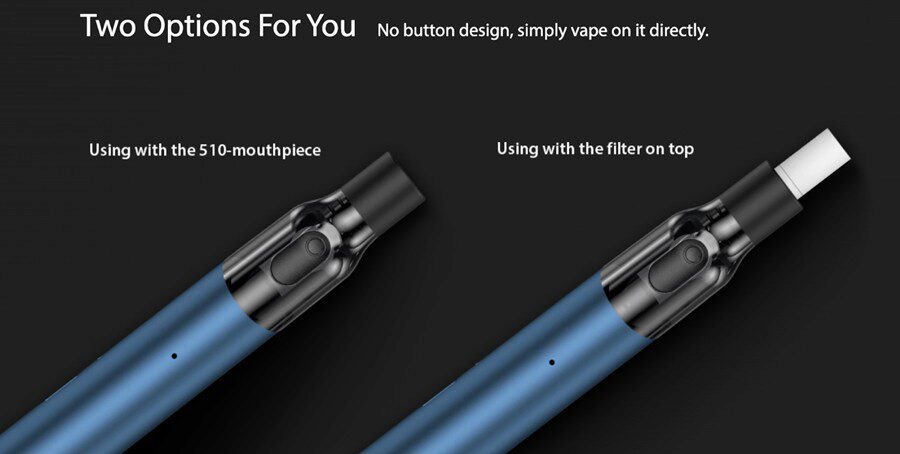 The Joyetech eGo Air pod vape kit delivers a vape that feels more like a cigarette thanks to discreet vapour production and cigarette-style filter drip tips.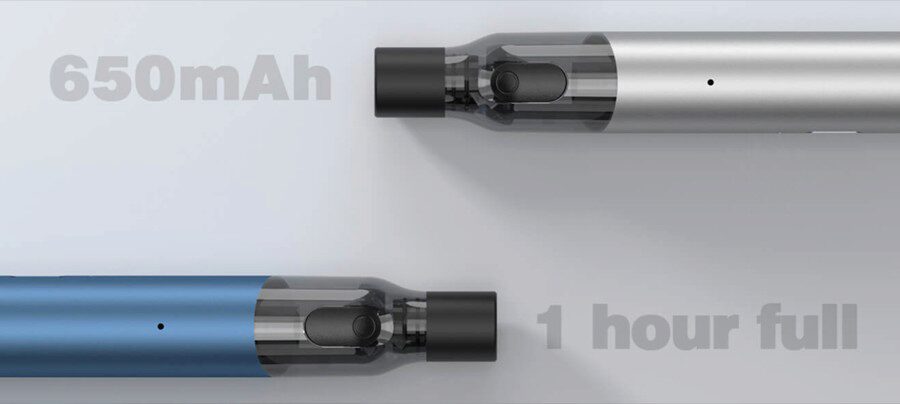 Powered by a built-in 650mAh battery, the eGo Air kit can be recharged in one hour and can last all day on a single charge.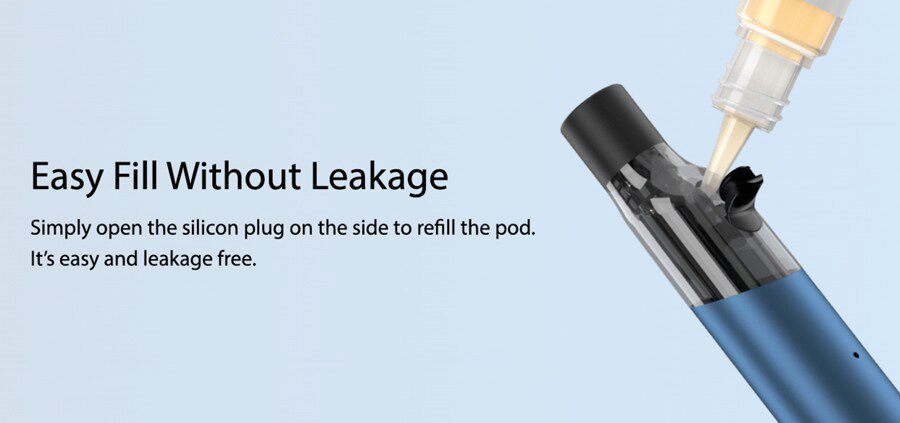 Each eGo Air pod can hold up to 2ml of e-liquid features a side filling port that makes topping up quick and easy.
---
What's In The Box?
Kit Contents
1 x eGo Air battery
1 x eGo Air pod
1 x USB-C charging cable
1 x Spare parts pack
1 x User manual
1 x Warranty card
---
Specifications
Joyetech eGo Air Specifications
Pod capacity - 2ml

Coil resistance - 1.0ohm

Battery capacity - 650mAh integrated

Output mode - Constant voltage

Dimensions - 122.5mm x 16mm
HARDWARE
Product Description
This device is an auto draw vape kit. To use simply inhale into the mouthpiece. This will activate the coil inside the pod to create the vapour. A small air inlet at the front of the device allows for a tight draw. Great for mouth to lung vapers. It uses a 1.0ohm coil that is integrated into the pod. This resistance works best with 50/50 and nic salt e-liquid. As it doesn't require much power the 650mAh battery is plenty for most vapers to use all day. However, it can be recharged in no time through the USB-C cable. There are two ways to vape this kit. Firstly, the standard MTL draw through the 510 drip tip. This style is like what you get with other pen style kits. Another way to use the eGo Air it by attaching the filter. This makes the draw even tighter and very close to using a cigarette.
Parameter
Size: 16.0mm*122.5mm(H) Colors: Blazing Red, Metallic Grey, Stellar Black, Twilight Blue Weight: 55.0g E-liquid capacity: 2ml Coil resistance: 1.0ohm Applicable heads: EX series heads Battery capacity: 650mAh Output modes: constant voltage output
Note
1. Please, first drip a few drops of e-liquid directly into the coil to make it fully saturated before first use; 2. Please, don't vape until e-liquid nearly runs out. Otherwise, the coil inside will be damaged.
Kit Contents
1 x eGo Air battery 1 x eGo Air pod 1 x USB-C charging cable 1 x Spare parts pack 1 x User manual 1 x Warranty card